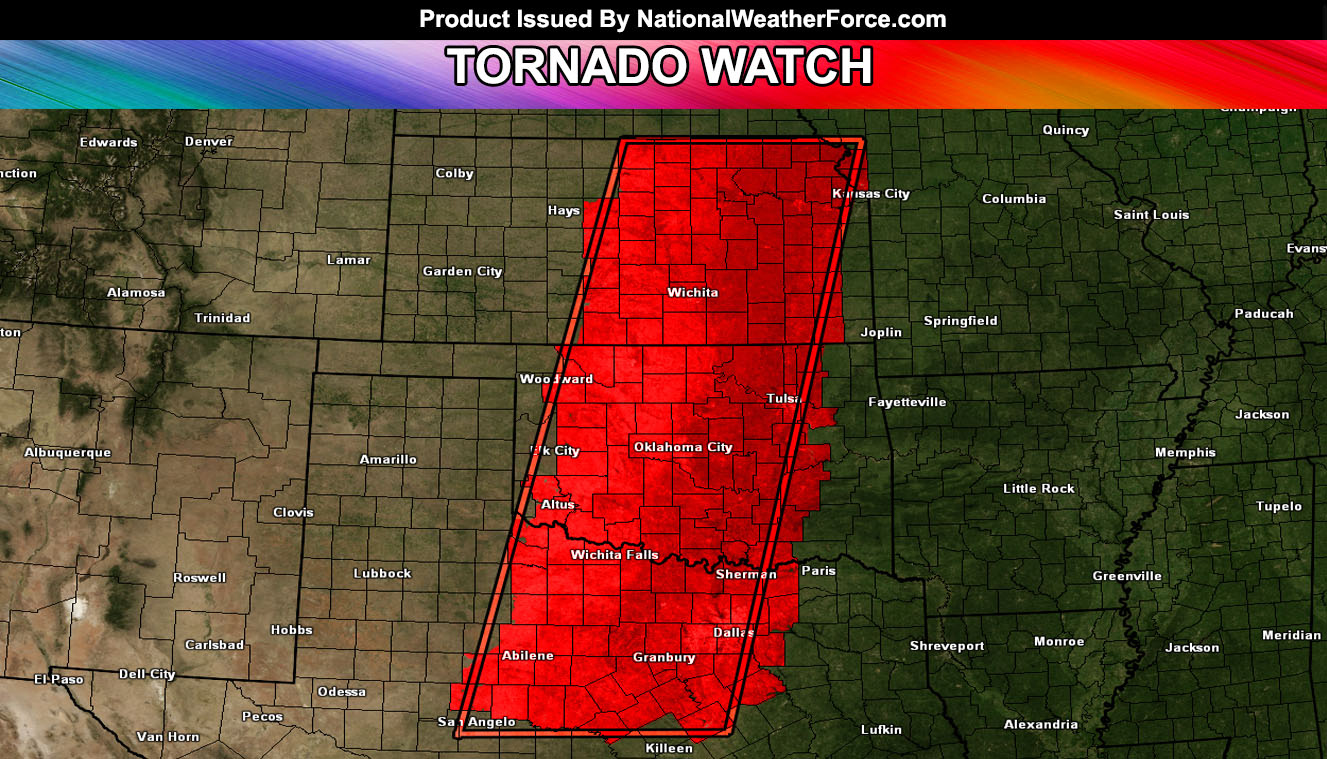 NationalWeatherForce.com has issued a TORNADO WATCH the Eastern half of KS … West, Central, East-Central OK … Central/Northern TX, including the DFW area … effective now through  midnight local …
Issued:  4/26/16 at 11:20am CT
Severe Thunderstorms are already popping up in Central Oklahoma, but these do not have tornado potential at the moment.
The real activity will lie along the dryline to the west and pop off supercells from North/Central KS southward through Western OK and down into the Abilene and Brownwood, TX forecast zones.
Tornadoes today will be the strongest in Central Texas, and in the Enid, Oklahoma forecast zones … pegging EF3 potential so it is a day of strong tornado potential.
Activity will congeal into a line of severe storms as they move east toward the eastern parts of KS/OK and into the DFW metroplex.
In addition to the tornadoes, large hail up to 3 inches or higher and damaging winds over 60+ mph will be likely.
Chase location:  Southwest of Enid and chase the storm northeast …
If the FB icon doesn\'t say LIKE before and you have FB, please press like to show support … it also help spread our work.  Thanks for the help!  Do it as often as you can for support.