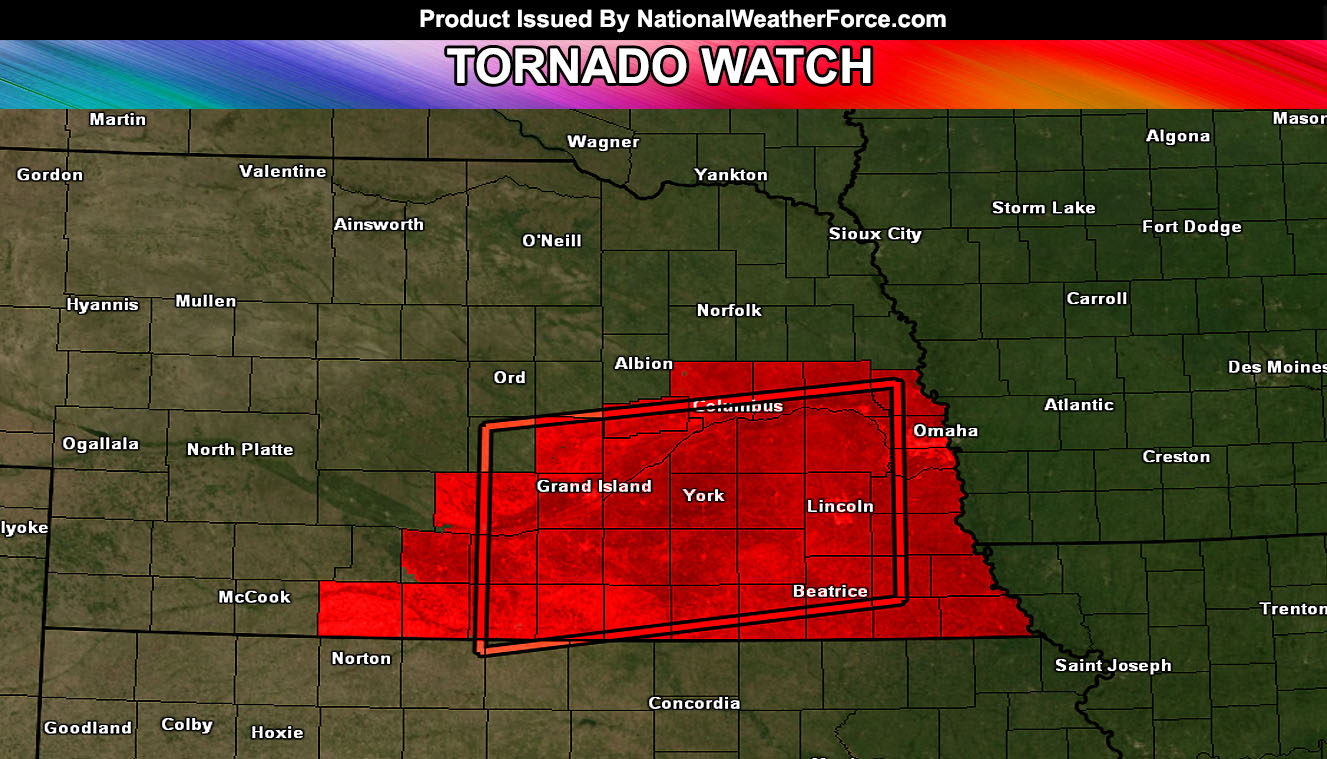 NationalWeatherForce.com has issued a TORNADO WATCH for Southern, Southeast, and Eastern Nebraska, including Grand Island … effective now through  midnight local …
Issued:  4/26/16 at 12:35pm CT
North of the surface low toward the warm front boundary, storms rooting along this will become isolated … and thus the tornado potential is higher in this area.
Storms will form in Southern Nebraska or move out of Northern KS … weakening tornado dynamics as they move toward the IA/NE border … so the center of this activity is near and south of Grand Island, NE.
In addition to the tornado threat … large hail and damaging winds are likely …
If the FB icon doesn\'t say LIKE before and you have FB, please press like to show support … it also help spread our work.  Thanks for the help!  Do it as often as you can for support.