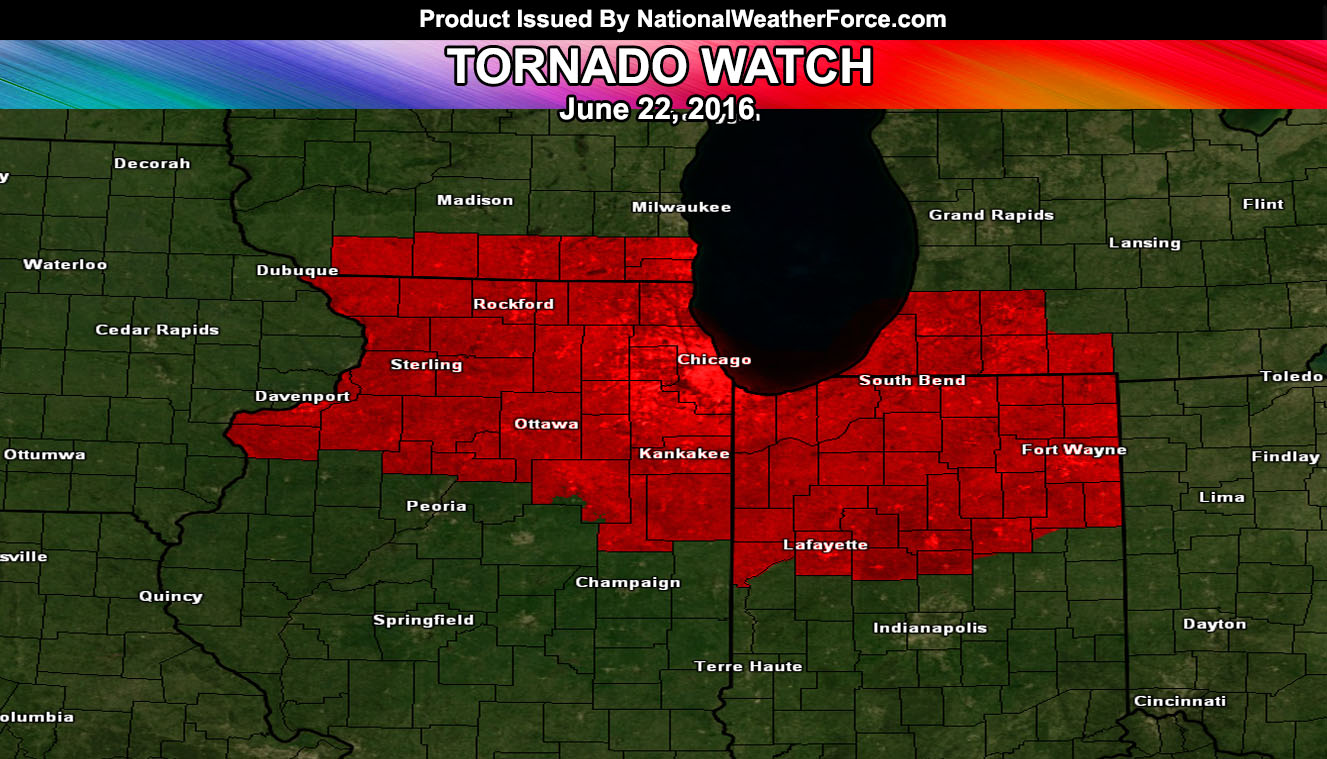 NationalWeatherForce.com has issued a Tornado Watch for Extreme Southern WI … Northern IL and IN … Extreme Southwest MI … effective now …
Issued:  6/22/16 at 1:05pm CT
Groups of thunderstorms are expected at the IL/WI Border this afternoon/evening.  The storms will form along a sharp warm-front over the area and move east-southeast from there through the watch box.
Shear will be increasing with the evening so as these move east-southeast more … tornadoes will be possible.
Furthermore, storms forming on the front anchored south from there through Ottawa, IL will also be possible … with these moving east-southeast into Indiana later in the period.
In addition to the tornado threat … large hail/damaging winds are also possible.
If you have Facebook and want to help spread this alert out, hit the "LIKE" button to the left.  Every LIKE counts to help … Thanks for helping!