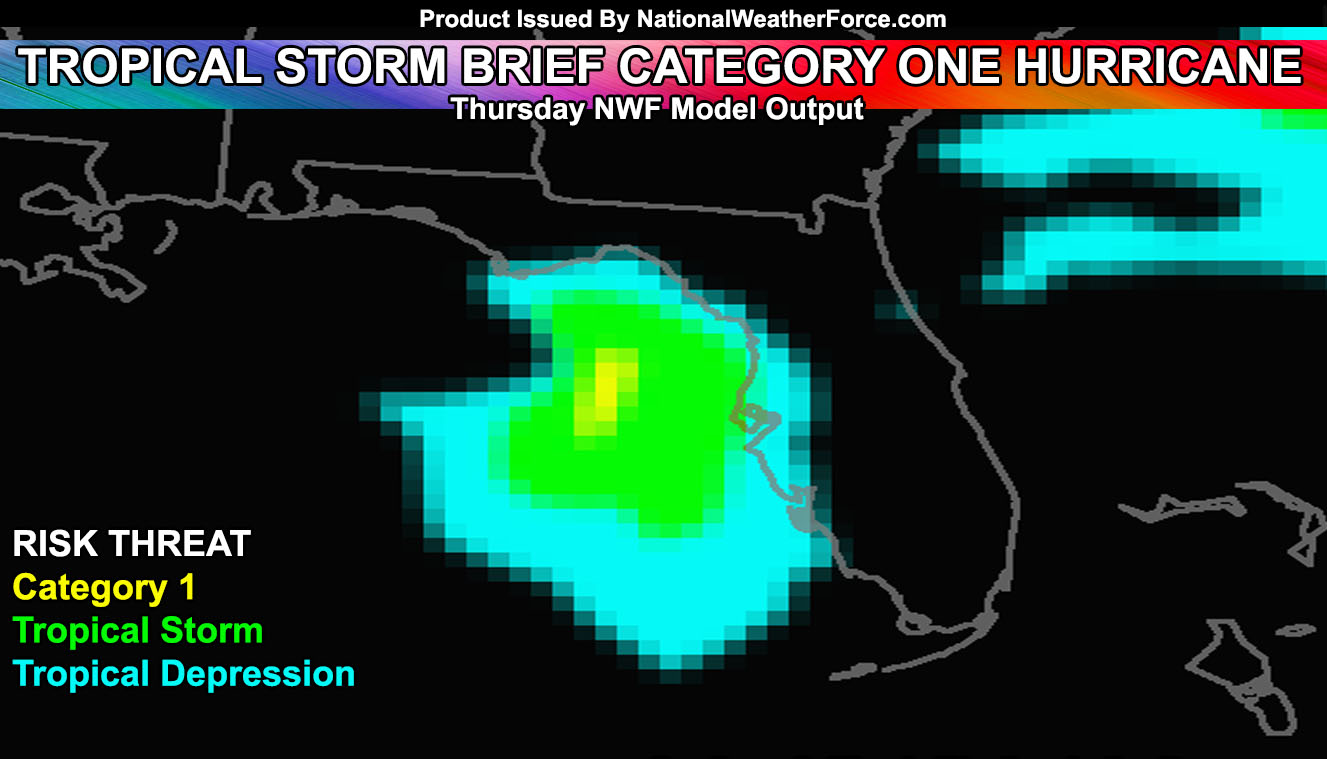 A tropical storm that may intensify briefly to a Category One will impact Florida on Thursday of this week.  Read on for details.
At the current time the storm is a Tropical Depression and models here at National Weather Force show the system upgrading to Tropical Storm by tomorrow (Wednesday morning) as strengthening is expected overnight tonight.
The impact point is expected to be near Dekle Beach, Florida south to Cedar Beach on Thursday.  There is a chance the system could impact as a high-end tropical storm or a low end hurricane … but with any-case this is expected to bring a lot of flooding with it across the state with less across the southern sections.  4-6″ of rain is expected in the Northern and Central Peninsula and 9-11″ in the Panhandle areas.
Backing winds near the center of the system will bring the risk of isolated tornado activity …
Stay tuned for updates.