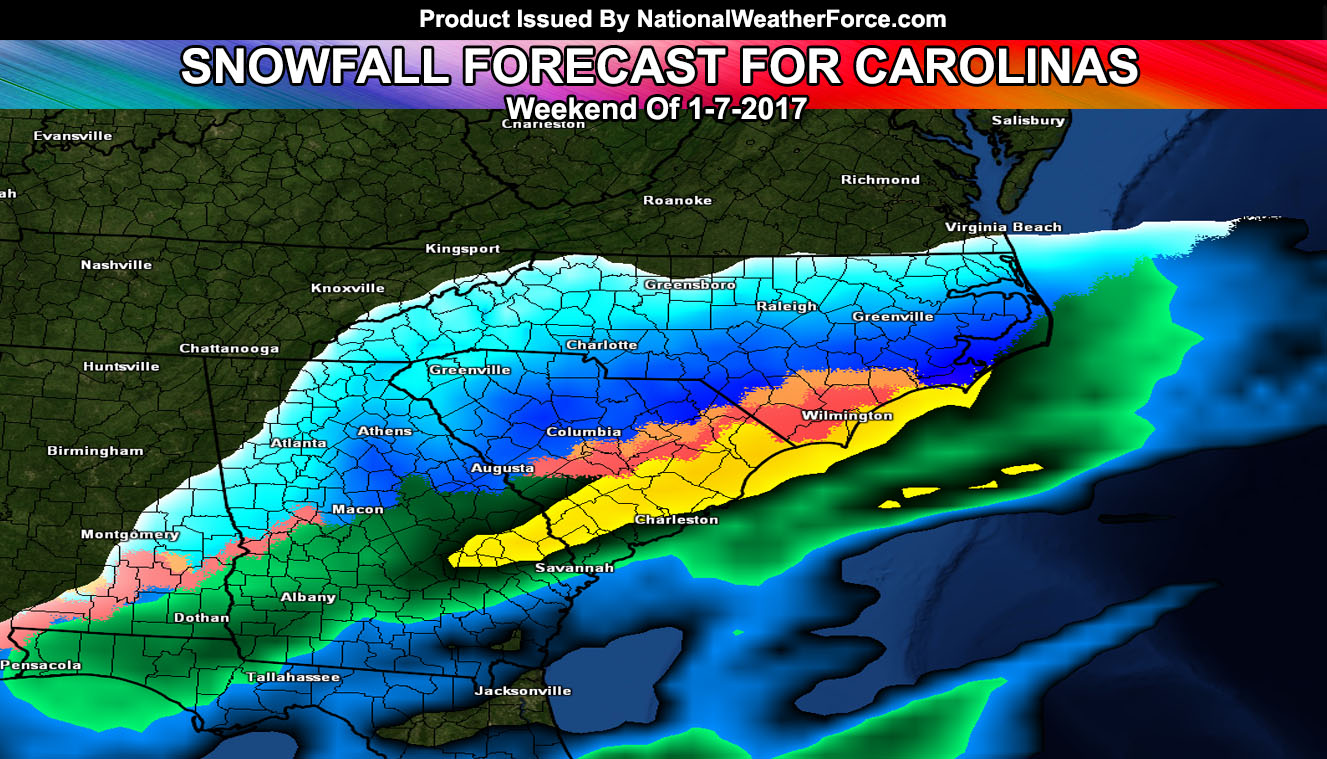 A potent storm system is set to hit the Southeastern United States, including the Carolinas this weekend … bringing snowfall.  Read on for details.
The storm system at the current time is crossing the Pacific Northwest, bringing snowfall to parts of Washington and Oregon this morning.   As the system dives further southeast it'll bring colder air with it as it sags into the Southern Plains later this week.
By around Saturday, the system will be offshore the Southeastern United States, however … enough cold air filtering into it will be available and an over-running snowfall event is forecast.  At the current time, will blend a couple main models and bring the most snowfall for East-Central to Eastern North Carolina .. where over 6″ of snow may actually fall.
Given the track, current numbers suggests the amounts will vary with over 3″ of snowfall in Northern South Carolina and none in Southern state.
Between Central and Southern South Carolina and extreme Southern North Carolina however would see the ice risk … and an ice storm is likely there.
As the storm gets closer … more information will be available.  For right now … we monitor …