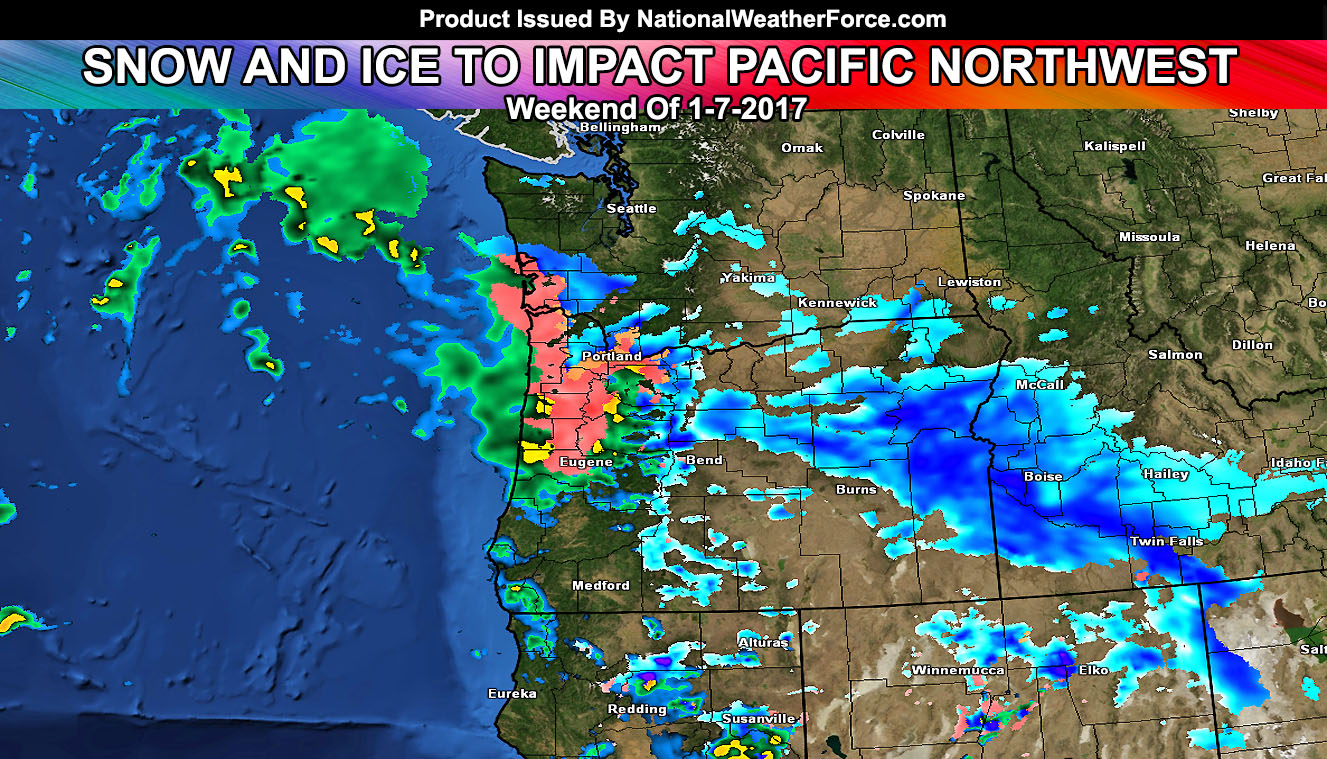 The start of the California Pineapple Express starts tomorrow (Saturday) and the Pacific Northwest remains cold enough for snow and ice across Oregon and Washington.  Read on for details …
The system is lifting northward and this lifting will make an over-running snow and ice event in both states this weekend and into Monday.  Ice storm level event is going to hit the Willamette Valley with over a half inch of ice from Saturday into Monday.  Seattle will see a quarter inch of ice during the same time-period.
Use the maps below to find our area within your county for the snow and ice predictions.
---
Ice Forecast valid Saturday through Monday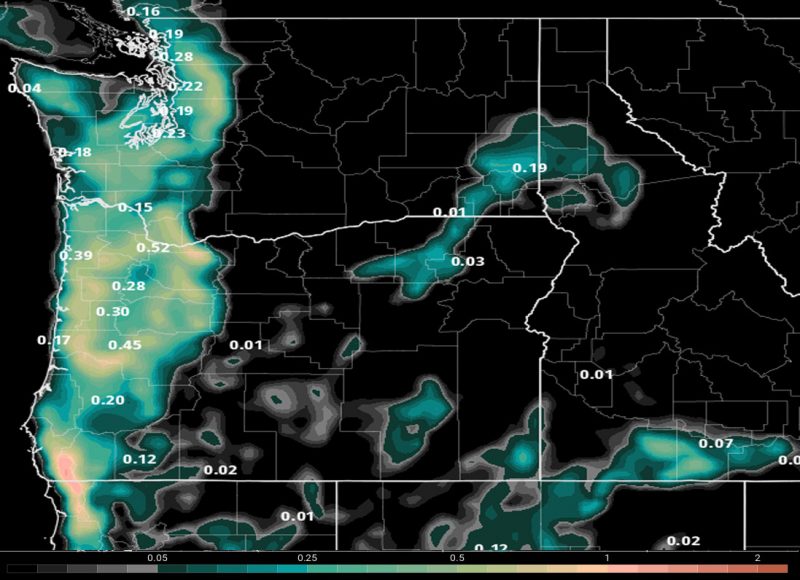 ---
Snow Forecast valid Saturday through Monday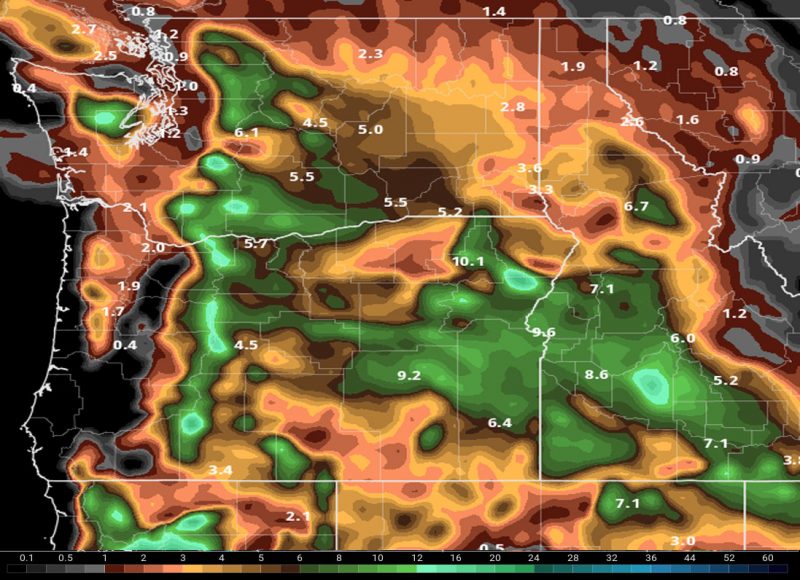 ---