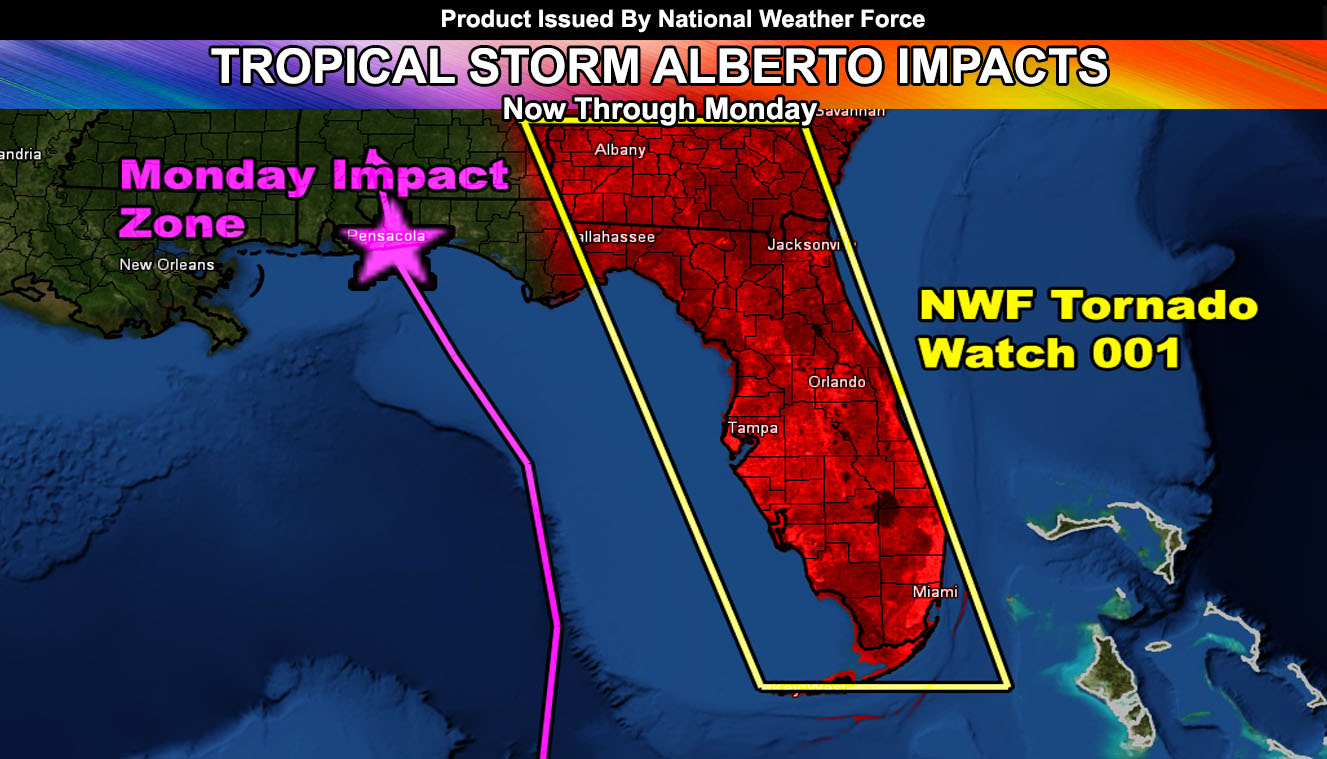 Tropical Storm Alberto is due into the Florida Coast on the final landfall impact and my first tornado watch has gone out, which is long duration.  Read on for details.
Tropical Storm Alberto is streaming northward into the Gulf of Mexico as we speak.  He'll bring the arm-band across the Florida Peninsula overnight tonight and into your Monday.  Strong southeasterly flow in the low levels with the system along with strong instability will bring the risk of damaging winds and of course tornadoes to the entire Peninsula in this period so areas like Miami, Orlando, NASA, Tampa and Jacksonville be on alert for further tornado warnings should they be issued in your local broadcast area.
THE UNITED STATES:  if it does not say "Liked"  LIKE The Page Below and join informed weather forecast viewers in the region for more of the updates! noticeable
The main landfall area for this system will be a direct hit on Pensacola, Florida, right on the Florida Panhandle for your Monday.  There are indications that the system will undergo some strengthening and that hurricane force winds are possible with it at landfall so remember that one.
Rainfall with it will be heavy as it is rather slow moving so widespread 2-4″ of rainfall likely with the exception of near the center in the FL Panhandle where 6+" is going to be possible and along the Southern FL coast.  The map below will help you understand your area in inches.