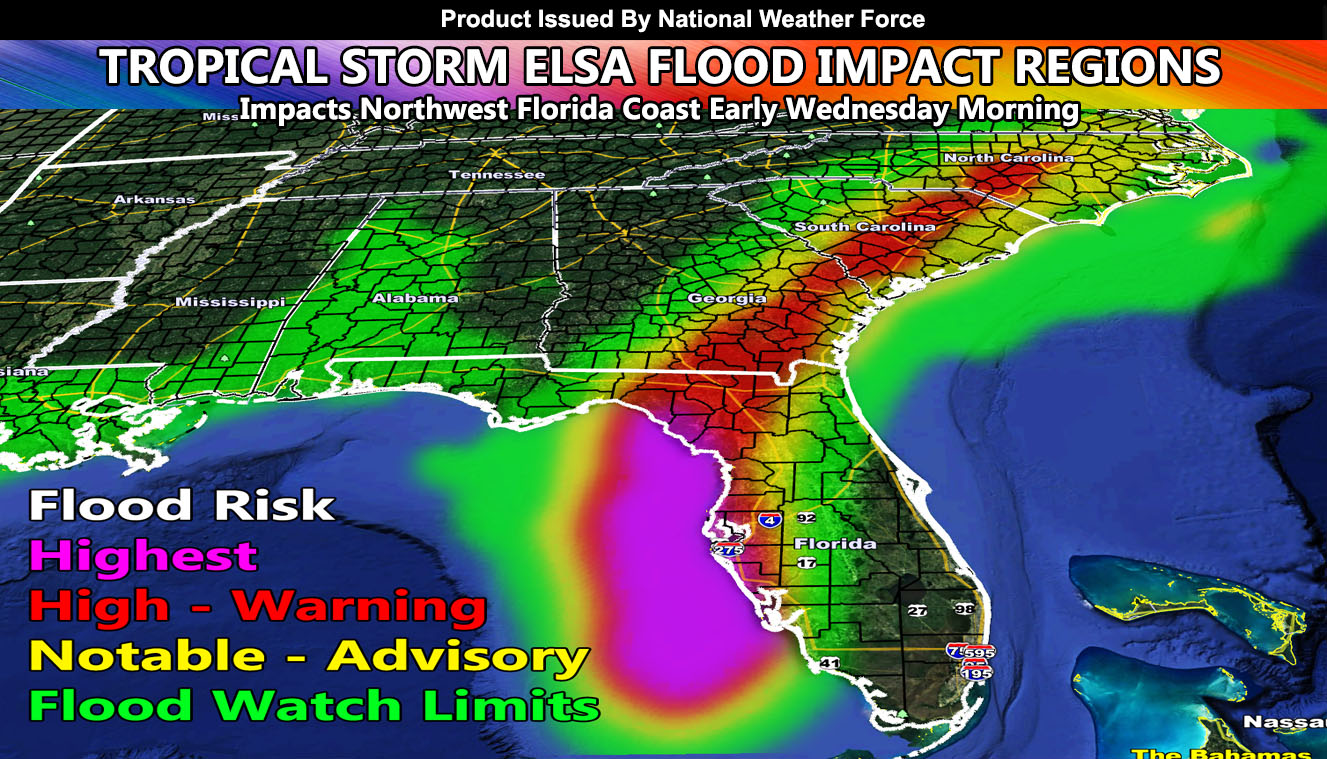 Tropical Storm Elsa will hit the Northwest Florida Coast early Wednesday morning around sunrise and zoom through to North Carolina by Thursday.  It is a fast-moving system, but it will carry a lot of rain with it so read on for details …
I've been quiet on this, only answering a few people and emails through Facebook or e-mail.  The system did not scream major to me so the flood risk would be the main concern here so this map is the National Weather Force Flood Risk Model so here it is.
In addition to the flood risk, isolated tornadoes will also be possible with the passage of this system.
---
This forecast was developed custom by National Weather Force.  You can join the FB page or groups in your area. 
Click here to find your group by state region.
---