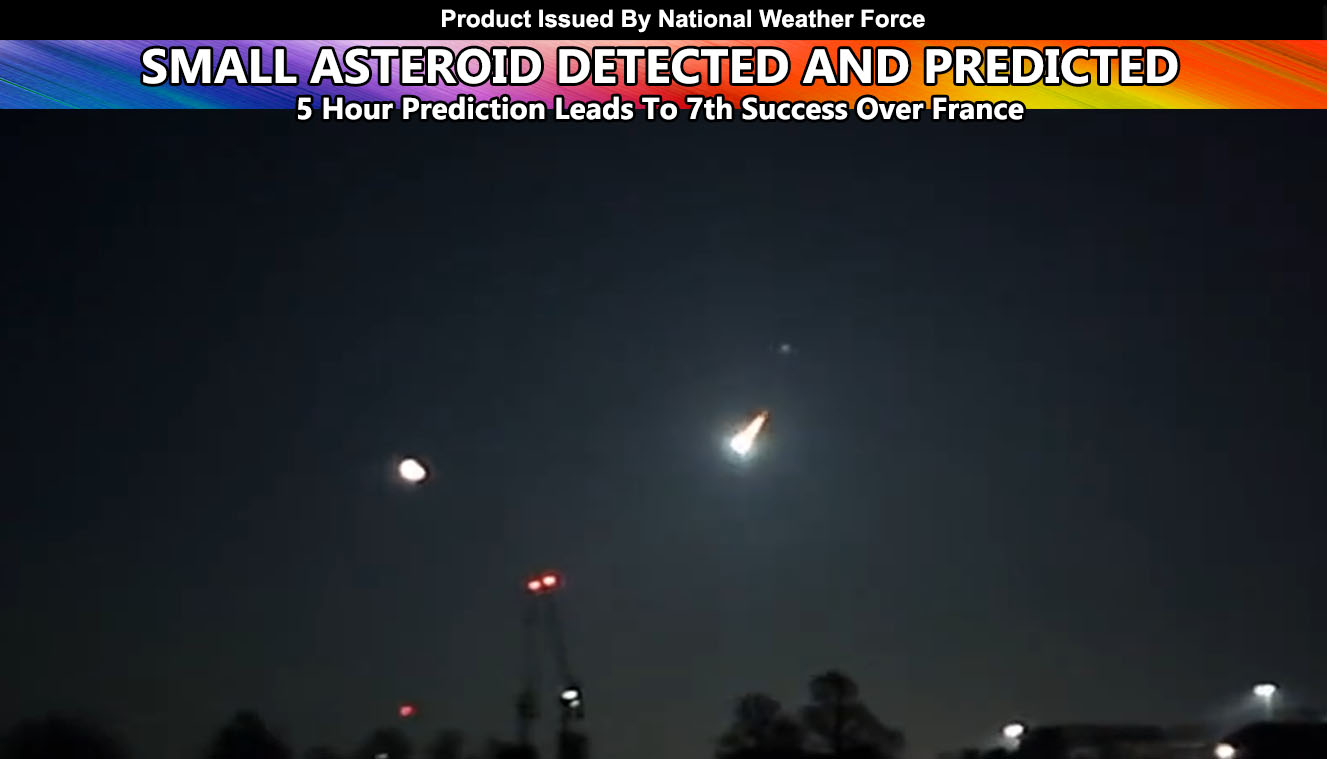 Like a weather forecast warning for tornadoes, just hours after a prediction of a 1-meter (3 ft) diameter asteroid was detected, a precise location and time for viewers to see it was successful, paving the way for the future of predicting these objects.
The object was discovered by the Konkoly Observatory in Hungary about 5 hours before the impact into the Earth's atmosphere. Designation of the object was Sar2667.
So … just as I can predict the weather with precision for you when targeted or asked, so now can astronomers predict small rocks impacting the planet.
---
HOW TO GET THESE ALERTS?.
SIGN-UP TO THE FREE NWF E-MAIL ALERT SYSTEM FOR YOUR AREA HERE WHERE YOU PICK YOUR AREA IN YOUR OWN CONTROL PANEL BY STATE LOCATION AND GET NOTIFIED WHEN A POST IS MADE FOR YOU https://www.nationalweatherforce.com/national-weather-force-email-alert-system-sign-up/
FOLLOW the Facebook Page after reading this and interact with the post made about this, whether sharing, liking, or commenting … It will be answered