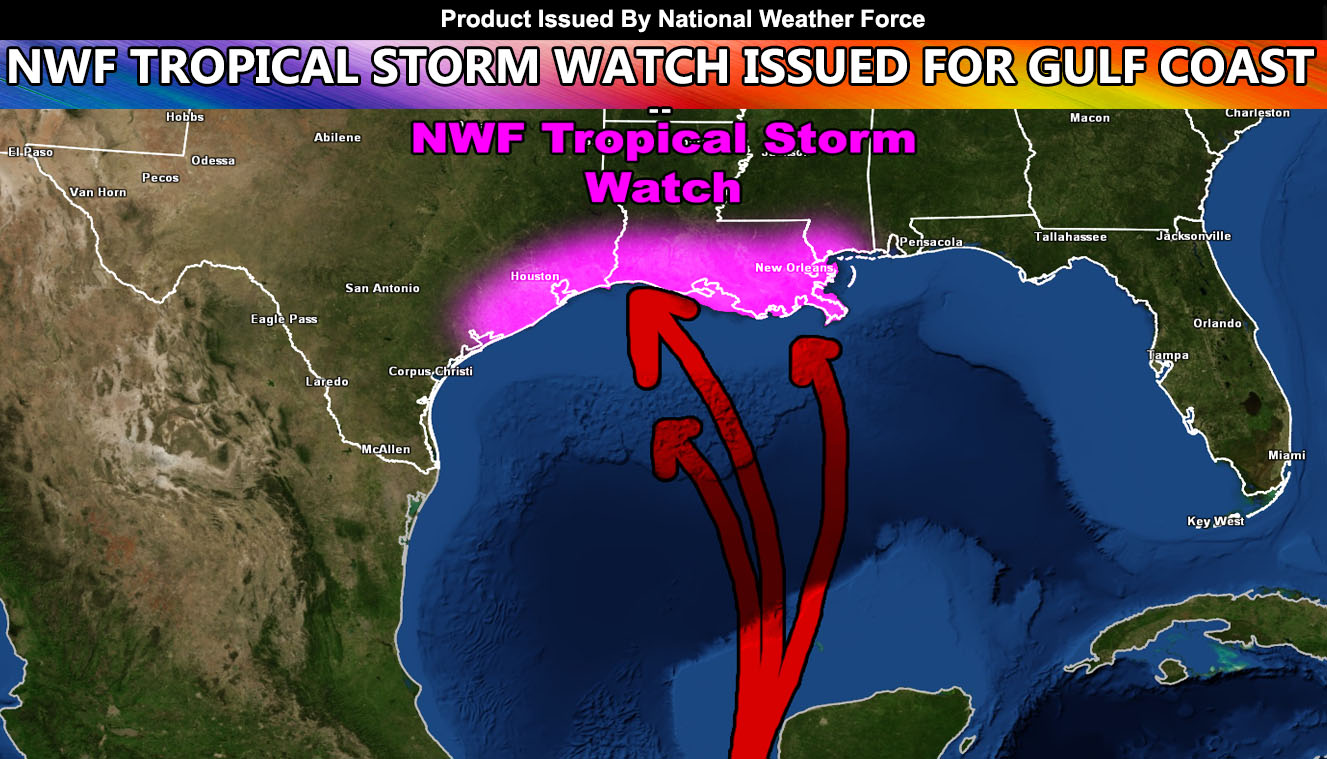 The National Weather Force has issued a Tropical Storm Watch for Southeast Texas, all of Louisiana, and parts of the Mississippi Panhandle (least thought zone) effective now.  Read on for details.
In the forecast released on June 1st, the prediction of a rapidly developing upper level low has come true and we have Tropical Storm Cristobal heading for the Southern Gulf of Mexico through this week, impacting the coastal zones end weekend to early this next week.  Current projections here at National Weather Force indicate the system will remain pretty wide, which means it should not have too much tightening to make it  a real strong threat such as a major hurricane.
The system, although expected to be a high-end tropical storm (at most a low-grade hurricane) is most likely to impact near the TX/LA border zones but will bring a large-wide area of tropical storm force winds to much of the watch area.
The tropical storm watch issued here at National Weather Force will change to a warning as we near the event so stay tuned to National Weather Force for updates via Facebook.
---
Follow National Weather Force on Facebook.  The page posts ONLY to targeted state news-feeds so you only see what matters in your state! –
Click here to follow/like today!
National Weather Force is a custom and full weather alert office that handles moderate to high impact weather events and issues weather alerts for flood, snow, tornado, hurricane, and ice events. You may not see what this page/site has elsewhere as it is all done custom with no relay from outside sources.
---