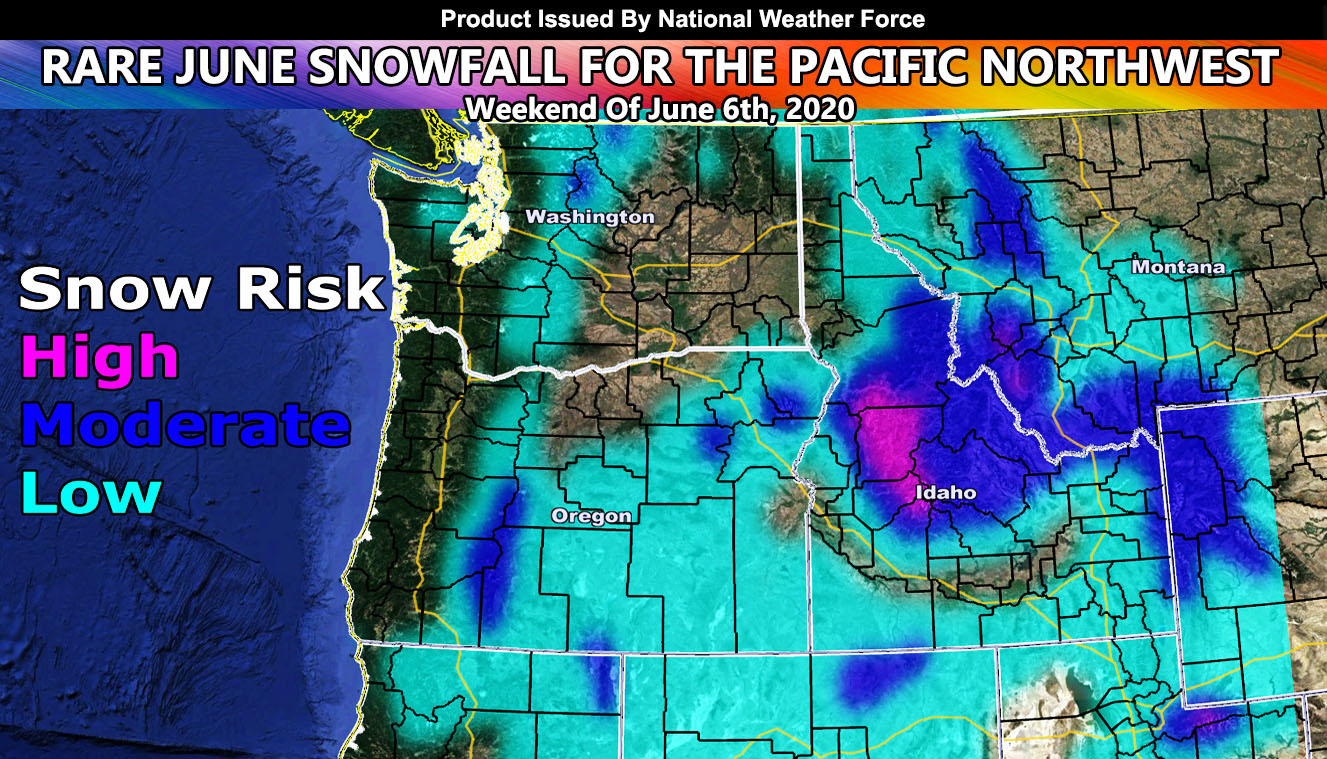 It doesn't snow in the parts of the Pacific Northwest's high 'desert' zones in June, but a record will be attempted with a late season cold upper level low with snow levels below 5,000 FEET, most likely between the 4,300 and 4,700 FT level this weekend.
The National Weather Force snow-risk model paints a low risk for the most part, but some moderate risk extending into Idaho zones, with Big Creek, ID coming in at a higher risk. Very interesting to say the least and I will have your forecast for the entire Pacific Northwest toward the end of the week so stay tuned …
---
Follow National Weather Force on Facebook.  The page posts ONLY to targeted state news-feeds so you only see what matters in your state! –
Click here to follow/like today!