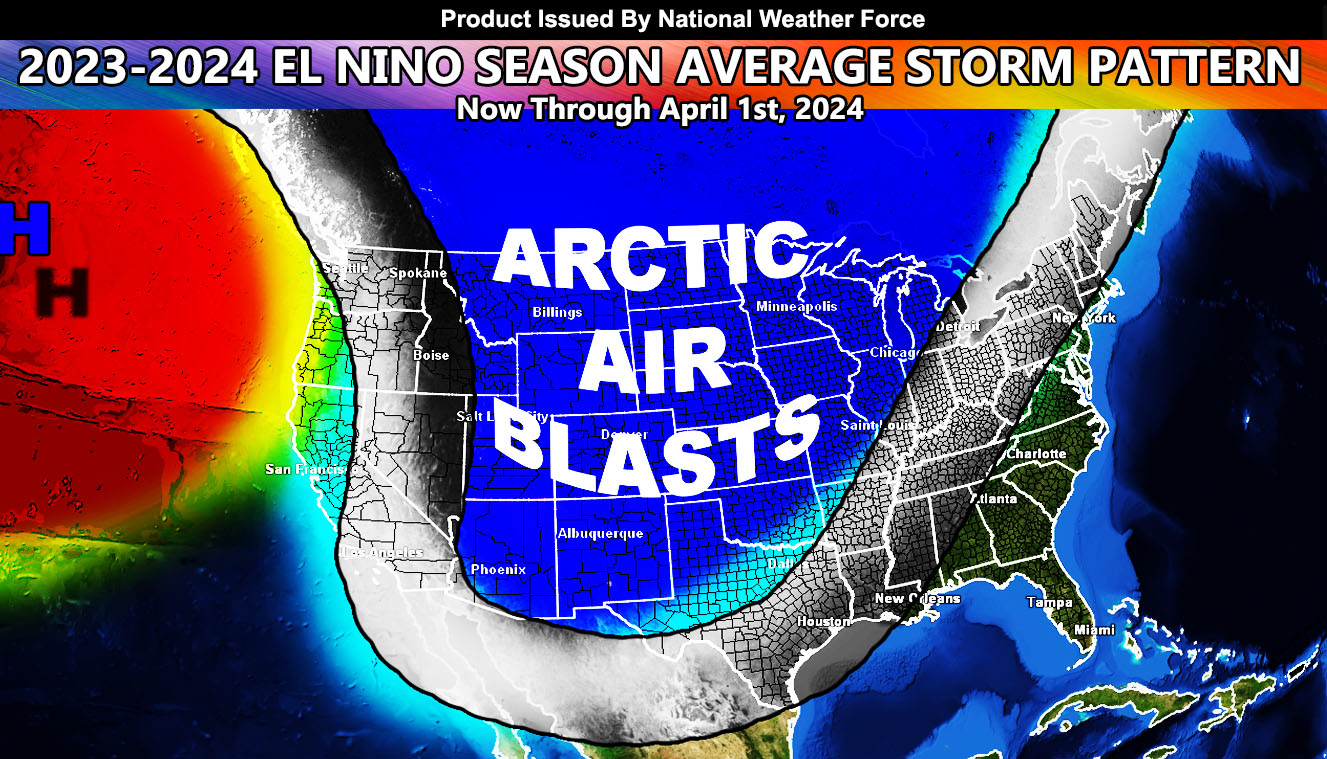 National Weather Force has issued the final forecast for the 2023-2024 Winter Season that will be effective now through April, and it will be anything but an El Nino Pattern.
El Nino is the warming of the Equatorial Pacific Ocean from South America to near Australia.  The last strong El Nino we had like this was the 1997-1998 season, however does El Nino really work the way 'they' say?  I will tell you now that both El Nino and La Nina do not work how you think.
I will briefly break down what will happen this season.  This is the first forecast I will make for the national level, but last year's La Nina in California I did predict above normal rainfall and that was so; away from the rest who said dry.  So here we go.
A ridge of high pressure will be prominent in the Northeast Pacific Ocean between Alaska and Washington State.  This will send the jet stream into the Western/Central United States with extremely cold temperatures.  This stream then will curve back up northeast through the TN/KY/OH areas where these states will have a strong probability of the most ice this season.  Your battleground states will be what I just mentioned, Memphis, Tennessee will be where I will put the absolute worst ice storms and weather for the entire season.
This will also bring nor'easters up the east coast cities from the Carolinas to New England.
Keep in mind that this forecast is the only one that is going with a GREAT FREEZE for the entire United States minus the East Coast and Florida, and that the Western and Central United States will have such a freeze.
On top of that, the Western and Central United States should have average to below average precipitation, which is opposite of what El Nino provides.  Seattle will be below average in both precipitation and temperatures, which is what El Nino does for precipitation and La Nina does for temperatures while California will have average to below average precipitation and below average temperatures, which is more typical of a direct La Nina pattern.
---
Raiden Storm
Master General Meteorologist