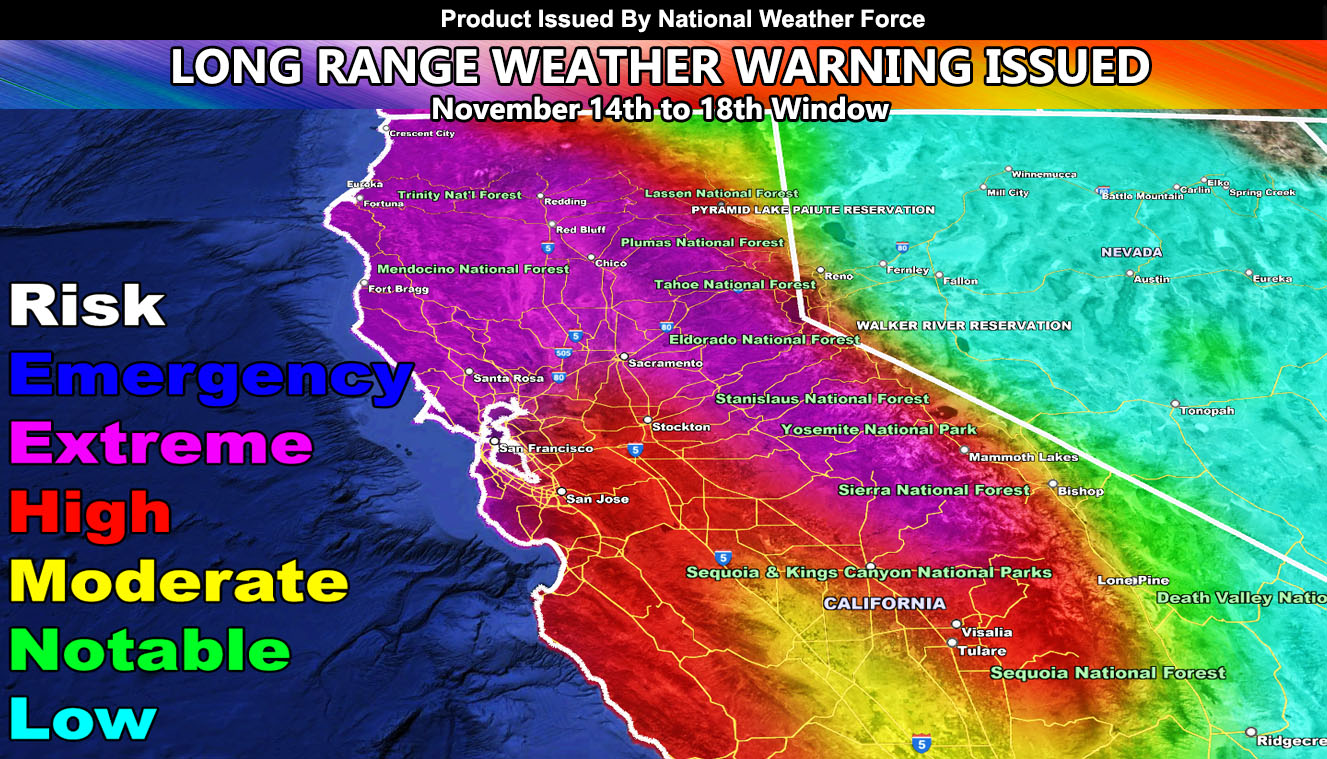 A split flow pattern will allow a pineapple express to hit California.  Southern California will be on the southern end of this in different areas.  For example, San Diego will see far less rainfall than Los Angeles, Ventura, and Santa Barbara but the rest of Central and Northern California will be set to have a head on hit with this tropical moisture flow.
As you can see with the National Weather Force Risk Assessment Model (Pictured in the Article) that the metro areas of San Francisco, Sacramento, and the rest of Northern California will see extreme flood risks with this.  This is subject to be higher in risk and even between now and five days I may issue a warning for emergency level flooding.
For now, I'll remain to be advisory with room to upgrade.
Updates will be made on here as the system nears, but for now, if you are in the high or extreme zones you should be getting prepared for flooding during the period between November 14th and 18th as per the OFFFICIAL advisory issued here at National Weather Force
If you are looking for Southern California, please refer to Southern California Weather Force at the following – https://www.southerncaliforniaweatherforce.com/2023/11/07/preliminary-storm-risk-assessment-category-three-to-start-issued-for-november-14th-to-18th/
---
Raiden Storm
Master General Meteorologist