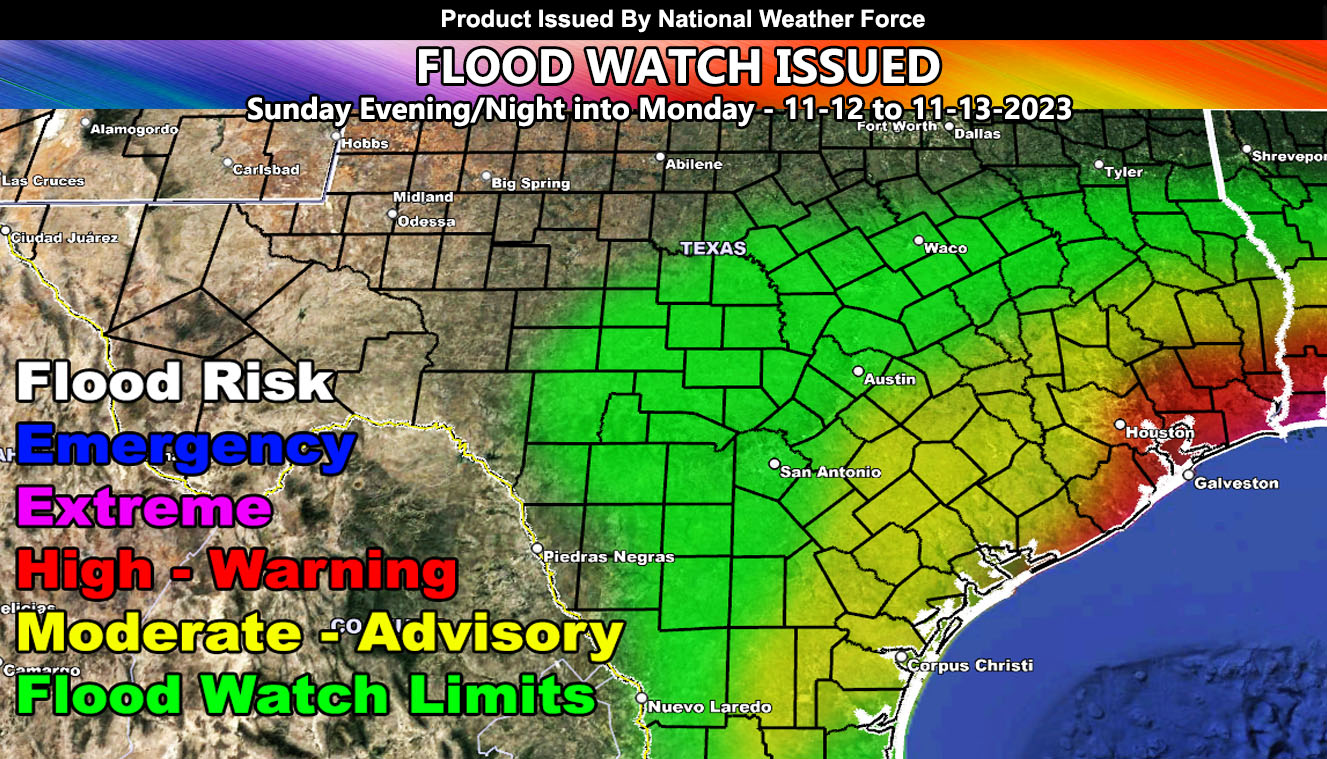 National Weather Force has issued a Flood Watch effective Sunday evening through Monday for South and Southeast Texas.
Discussion:  A tropical low in Mexico will eject northeastward across Northeast Mexico and into the Gulf of Mexico this weekend.  Rains will start first in Southern Texas today, with an increase on Sunday in that same area.
As the tropical low moves into the Northwestern Gulf of Mexico, heavy rains on the northwest periphery will bring heavy rains across the entire Southeastern Texas Coast, including the Houston Metro zone.
National Weather Force Flood Risk Assessment Model shows a moderate to high risk of flooding for this event within the watch area.  The article image is of the flood watch zone, which is where the moderate, high, and extreme color shades are.
---
Raiden Storm
Master General Meteorologist