Issued or Partial Issued States:  Northern half of California – Map inside shows affected state areas.
Site:  National Weather Force has issued a Thunderstorm Watch effective now through 10pm tonight … 
Date:  5/10/22 at 10:50am Central Time
Forecast: An upper-level system with cold air aloft will bring instability into Northern California, from near the SFO and Sacramento areas northward through the CA/OR border. 
This also will include the Reno forecast areas.   The in-house thunderstorm model suggests that the strongest dynamics will be in the Susanville/Alturas forecast regions, but anywhere in the watch zones will be fair game. 
Not too large of hail, but quarter-size will be possible with gusty winds in the strongest cells.  Due to the cold air aloft, funnel clouds are also likely …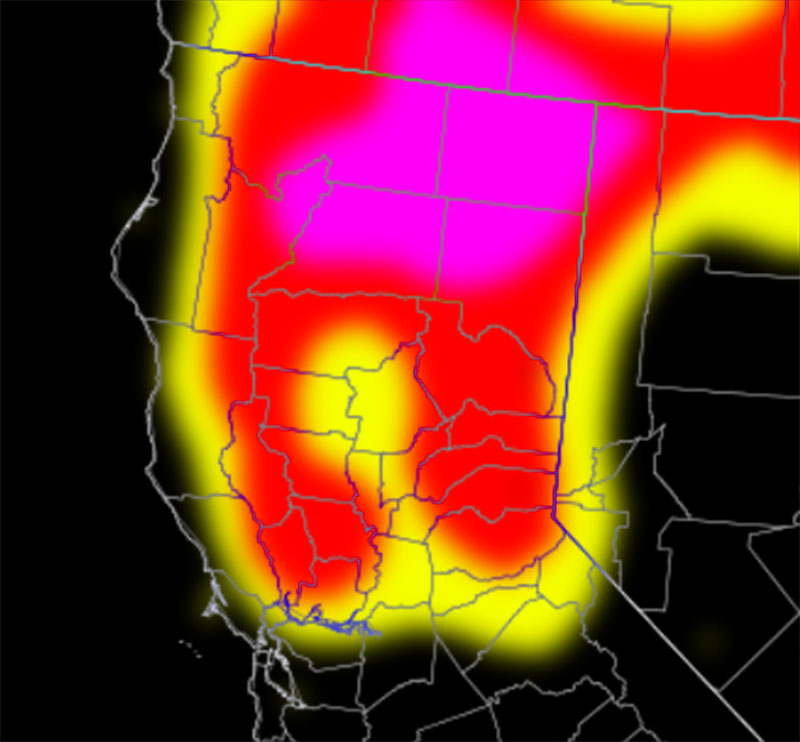 ---
HOW TO GET THESE ALERTS?.
SIGN-UP TO THE FREE NWF E-MAIL ALERT SYSTEM FOR YOUR AREA HERE WHERE YOU PICK YOUR AREA IN YOUR OWN CONTROL PANEL BY STATE LOCATION AND GET NOTIFIED WHEN A POST IS MADE FOR YOU https://www.nationalweatherforce.com/national-weather-force-email-alert-system-sign-up/
FOLLOW the Facebook Page after reading this and interact with the post made about this, whether sharing, liking, or commenting … It will be answered