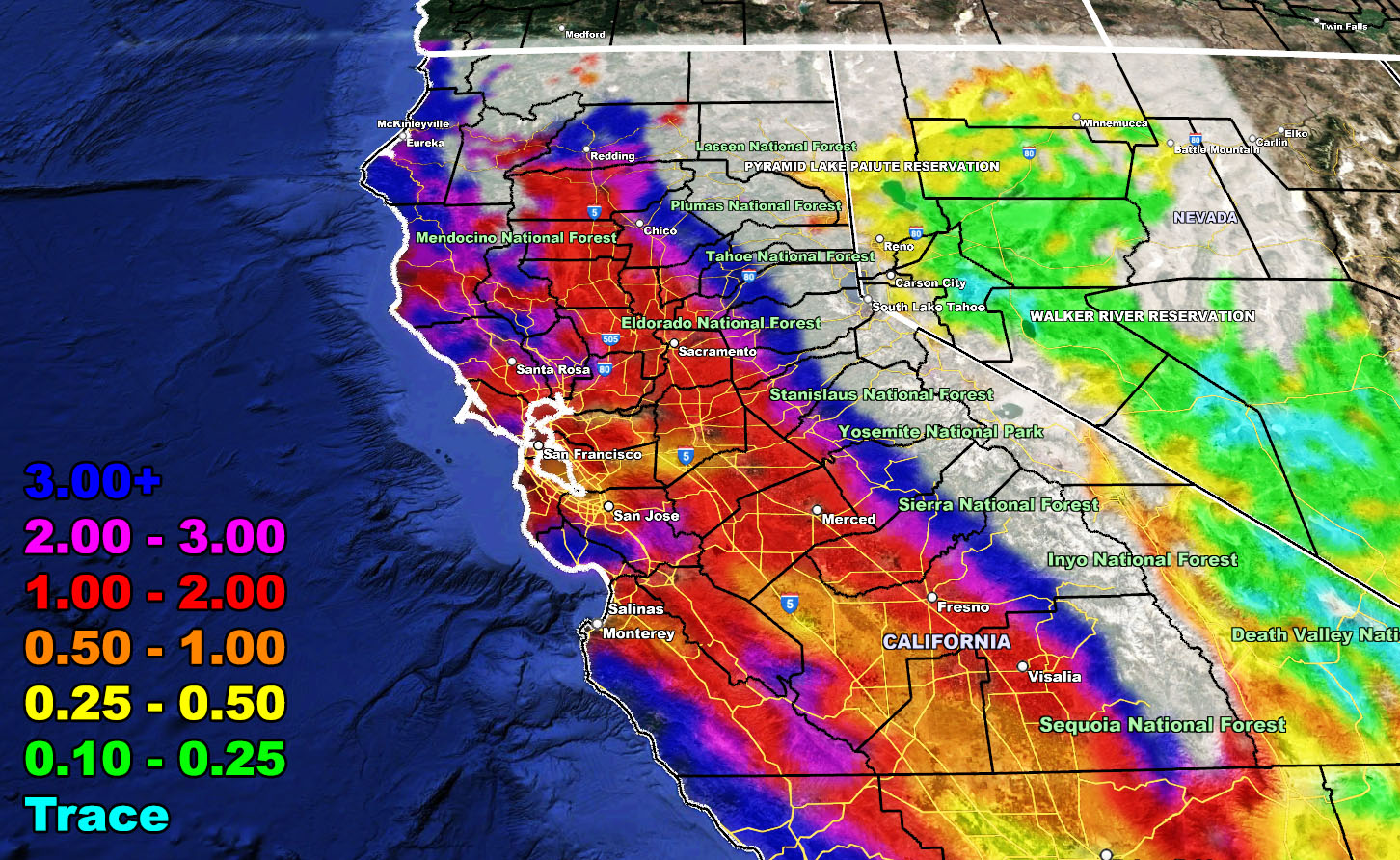 Another atmospheric river will impact California on Tuesday through Wednesday morning, causing more flooding as the snow melts above 7,000 FT.  Not much else to say so here is the final National Weather Force rainfall forecast for this event.  You can certainly not the magenta and dark blue colors touching the snow-line, which is where you will find the flooding, the low elevation areas near and on the Western Sierra Nevada Range.
LONG RANGE:  We are NOT done with the storms.  We may very well have another storm pattern after the 20th, as previously stated in other articles before this one.  The pattern remains out of the Pacific and if that happens, another strong system will be in Southern California then, probably targeting between March 20th and 23rd.  After that is when nature will try to calm itself as we head toward April, a month not known for major storms here.
---
HOW TO GET THESE ALERTS?.
SIGN-UP TO THE FREE NWF E-MAIL ALERT SYSTEM FOR YOUR AREA HERE WHERE YOU PICK YOUR AREA IN YOUR OWN CONTROL PANEL BY STATE LOCATION AND GET NOTIFIED WHEN A POST IS MADE FOR YOU https://www.nationalweatherforce.com/national-weather-force-email-alert-system-sign-up/
FOLLOW the Facebook Page after reading this and interact with the post made about this, whether sharing, liking, or commenting … It will be answered.
CLICK HERE TO FOLLOW THE MAIN FACEBOOK PAGE