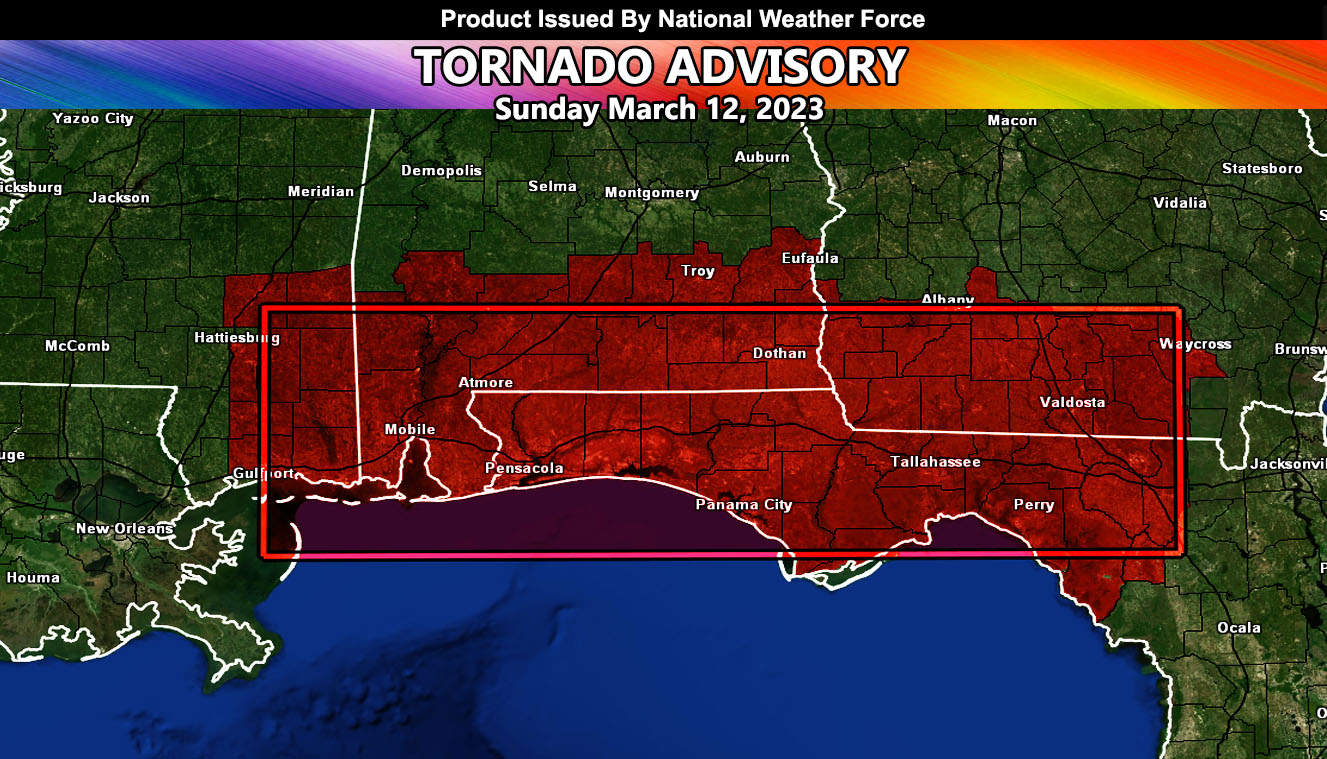 National Weather Force has issued a Tornado Watch effective now through this evening for parts of Mississippi, Alabama, Florida, and Georgia so read on for details …
A storm system coming out of Texas will bring strong upper-level ascent across the watch area.  This watch is not for anything major, but on National Weather Force models it does show advisory level conditions.  Within the National Weather Force outline, advisory is considered on the weak side, given about EF0 to EF1 type conditions.
The strongest area will be across most of the watch box, but most assuredly across the Florida Panhandle at the Alabama and Florida border.
A Tornado Watch is a low-end watch, or advisory level, issued here at National Weather Force means conditions are favorable for weak tornadoes but falls short of a full tornado watch.  Conditions within this would also have large hail and damaging winds within the cells, including flooding conditions.
---
HOW TO GET THESE ALERTS?.
SIGN-UP TO THE FREE NWF E-MAIL ALERT SYSTEM FOR YOUR AREA HERE WHERE YOU PICK YOUR AREA IN YOUR OWN CONTROL PANEL BY STATE LOCATION AND GET NOTIFIED WHEN A POST IS MADE FOR YOU https://www.nationalweatherforce.com/national-weather-force-email-alert-system-sign-up/
FOLLOW the Facebook Page after reading this and interact with the post made about this, whether sharing, liking, or commenting … It will be answered.
CLICK HERE TO FOLLOW THE MAIN FACEBOOK PAGE